A close collaboration with the iconic duo of visual artists meant sharing their totally distinctive world, where art history and popular culture powerfully and joyfully intersect.
For an extensive retrospective of French photography duo Pierre et Gilles, Ekta teamed up again with longtime collaborators Musée d'Ixelles and the publishing house Racine to design the catalogue and the visual identity of the exhibition.
The choice for a big format publication made it possible to showcase the full impact of the artworks with ample focus on the amazing detail of their vision. The striking use of their handwritten typography embossed in gold on the cover emphasised both the immediate intimacy of their portraits and the grandeur and scale of their work.
The graphic identity Ekta created for the Musée d'Ixelles almost ten years prior was adapted for different communication tools for this exhibition.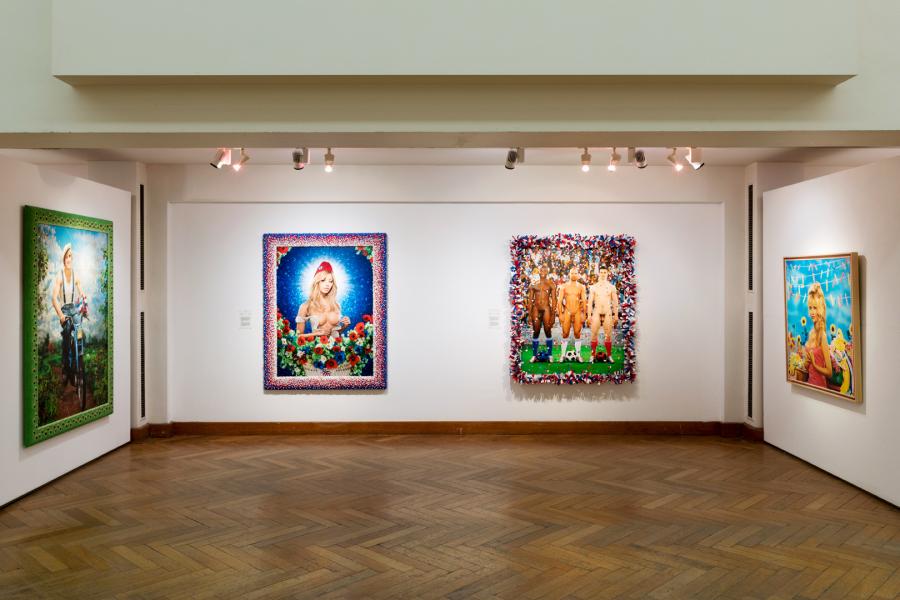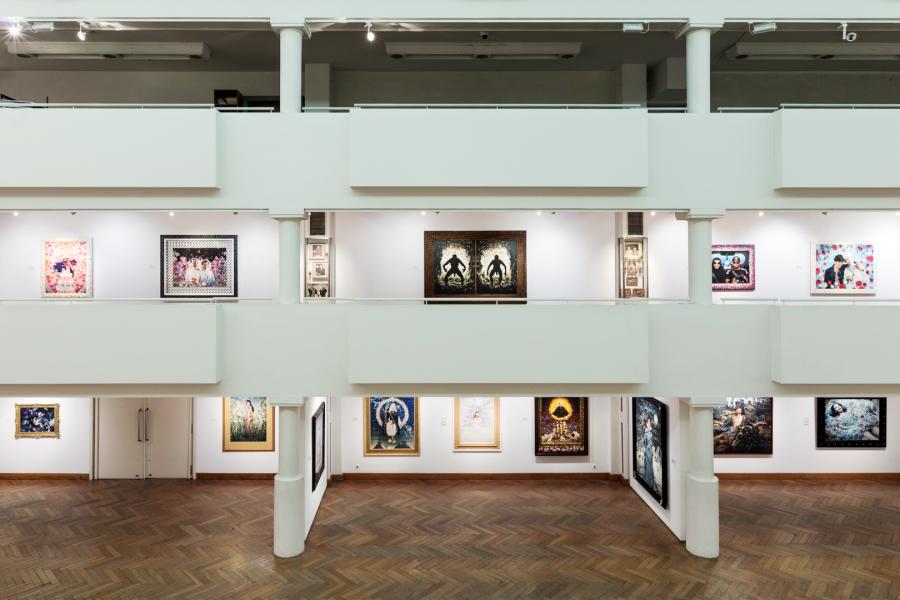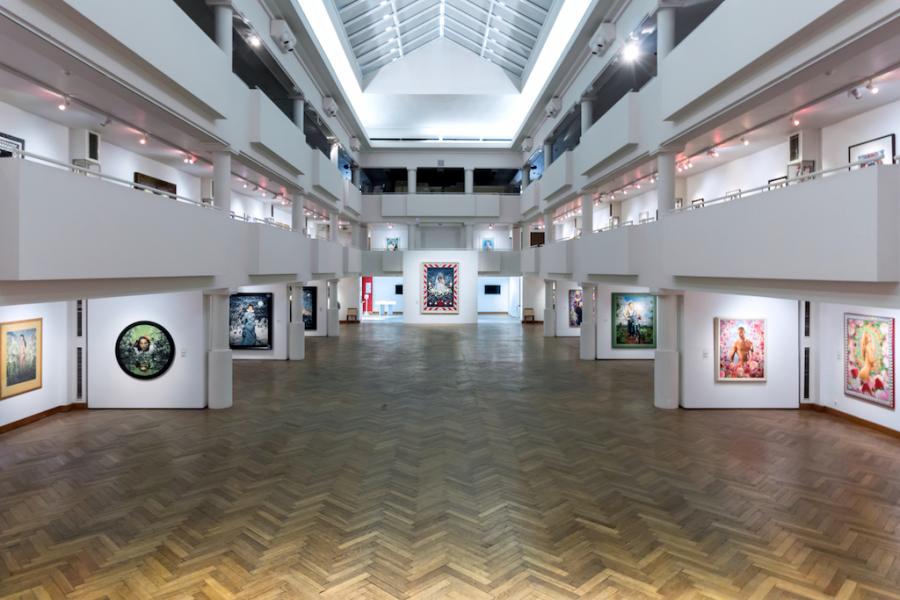 Vues de l'exposition au Musée d'Ixelles.